Toyota never fails to impress consumers or critics with its lineup of vehicles. For 2022, Toyota is planning to release an all-new electric vehicle called the bZ74X. This electric vehicle is approximately the same size as the RAV4, which is one of Toyota's most popular SUVs, but it also has some differentiating features that set it apart from competitors and even other cars in the Toyota family. The concept SUV has unique styling elements, including a more angular appearance than Toyota's SUVs on the outside and a futuristic dashboard layout that has not yet been introduced on other cars by Toyota.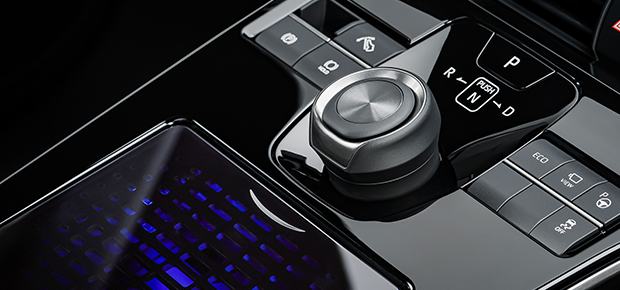 About the All-Electric Concept SUV
Toyota's all-electric concept SUV is slated for arrival on US markets in 2022. The electric SUV will be innovative in many ways. For starters, it will have electric motors under its hood rather than a gasoline-powered engine. The electric concept SUV will have either a single powerful electric motor that drives both rear axles at once, or it will get two smaller motors that individually power each axle. Either way, the electric SUV has a practical build with standard all-wheel drive to help it take you confidently through the elements. Toyota's electric concept SUV is developed in conjunction with Subaru, which means you'll see some of the same design elements and style that you'd find on a Subaru. The new Toyota SUV will use a platform built with the input of both automakers, and it will have Subaru's advanced all-wheel drive and handling capabilities. The goal in this collaboration, according to Toyota, is to make the new SUV have an engaging and comfortable driving experience.
Along with its premium performance capabilities, Toyota's new SUV will also have a long wheelbase that gives occupants plenty of room in the interior. The SUV will get comfortable upholstery and comfortable seating in general. Although Toyota has not yet provided details for the specific trim levels, there will likely be some variation in seating materials across the line to give everyone the SUV that they want. Toyota's new electric SUV also has some notable design characteristics that add to its appeal. The instrument panel has a fairly low and user-friendly location compared to many other SUVs, which adds to the SUV's convenience and makes the interior seem more spacious. Toyota also has yet to provide additional details on the all the safety features in the new SUV, but it is expected to come with many advanced safety aids.
Contact us today for more on Toyota's concept all-electric SUV.