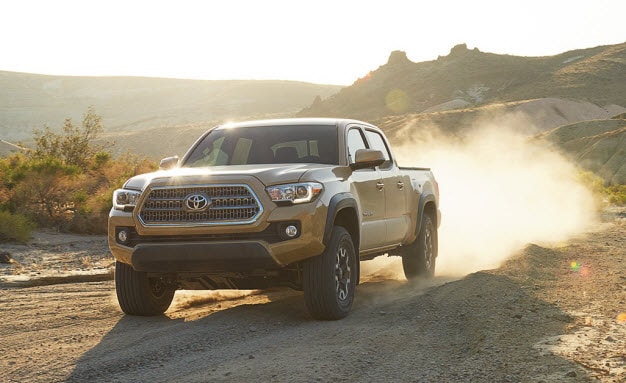 The Texas Auto Writers Association once again held their annual Texas Truck Rodeo, where they evaluated some of the latest vehicles to arrive on the market. During the two-day event, which was held in Dripping Springs, Texas, awards were handed out to the best performing models and we're happy to announce the Toyota Tacoma TRD Pro was named Midsize Truck of Texas.
Put through both on- and off-road testing, all 82 vehicles evaluated during this year's Texas Truck Rodeo were judged by a group of journalists who examined everything from the truck's performance to its collection of features. Based on their results, select models were given awards in specific categories, highlighting their capabilities. The Tacoma TRD Pro was one of the models that received recognition due to its incredible off-roading skills.
"As America's best-selling mid-size pickup for ten years running, the recognition as Mid-size Pickup Truck of Texas confirms our vision of producing a truck that can tackle any off-road challenge," said Mike Sweers, Tacoma chief engineer. "Toyota's commitment to the new Tacoma TRD Pro was focused on meeting the needs of adventure-seekers where roads fear to tread, and we have proven that today."
The Toyota Tacoma TRD Pro is built to conquer off-roading courses and it does so with ease. Equipped with a number of beneficial components, including All-Terrain Kevlar-reinforced tires, rear suspension with progressive-rate off-road leaf spring, front springs with a 1-inch lift and a 278-horsepower V6 engine, the pickup truck is a great option for buyers in the market for a capable off-roading vehicle.