The air conditioning system is an important part of your vehicle. When it's hot outside, your AC can help you stay cool on long commutes or family road trips. A broken AC system can mean that you feel uncomfortable driving and make you reluctant to get in your car on a summer day. Your AC system contains a number of parts, and there are a variety of things that can go wrong with it. Understanding theses issues can help you know when to bring your car in for an AC repair before the problem grows worse.
What If There Isn't Any Air Coming Out?
If no air is coming out of your vents, the blower motor or the switch that controls it could be broken. The blower motor helps push air through the vents, so if it malfunctions, the air flow may slow down or stop completely. This problem can also occur if the fuse that controls your ventilation system blows.
Why Isn't My AC Blowing Cold Air?

A common problem drivers encounter with their car's AC is that air blows out of the the vents, but it isn't cold. In many cases, this means that the refrigerant needs to be recharged. You can purchase a recharging kit at an auto parts store and recharge it on your own, or you can bring your car to our technicians for a quick and easy service.
Why Is My AC System Making Noises?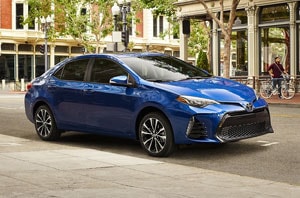 If you've noticed a rattling noise when you turn your car's air conditioning system on, it could indicate a number of problems. One of the most common issues at fault is a failing serpentine belt. The serpentine belt helps control several different components of your vehicle, including the AC, the alternator, and the power steering. When a serpentine belt begins to wear down, it can slip out of place and make noise. A rattling sound could also be a sign that the compressor or compressor clutch need to be replaced.
Why Is the AC Blowing Warm Air?
Before cold air can come out of the vents on your dashboard, it needs to be cooled by the parts of the AC system. If warm or hot air is coming out, it means that some part of this system has broken down. There could be a problem with the the evaporator or the condenser. One or both of these components may be clogged, preventing cool air from reaching you. Other issues associated with warm air blowing from your vents include:
Broken cooling fans
Blown fuses
Burnt out relays
Should I Bring My Car In?
Your car's ventilation system is made up of a number of components. If your air conditioning isn't functioning properly, it can be difficult to diagnose the problem on your own. Some jobs, like recharging the refrigerant you can complete by yourself, but in many cases professional diagnostic equipped is need to determine the source of an AC issue.
Service Hours
Monday

7:00AM-7:00PM

Tuesday

7:00AM-7:00PM

Wednesday

7:00AM-7:00PM

Thursday

7:00AM-7:00PM

Friday

7:00AM-7:00PM

Saturday

7:00AM-5:00PM

Sunday

Closed