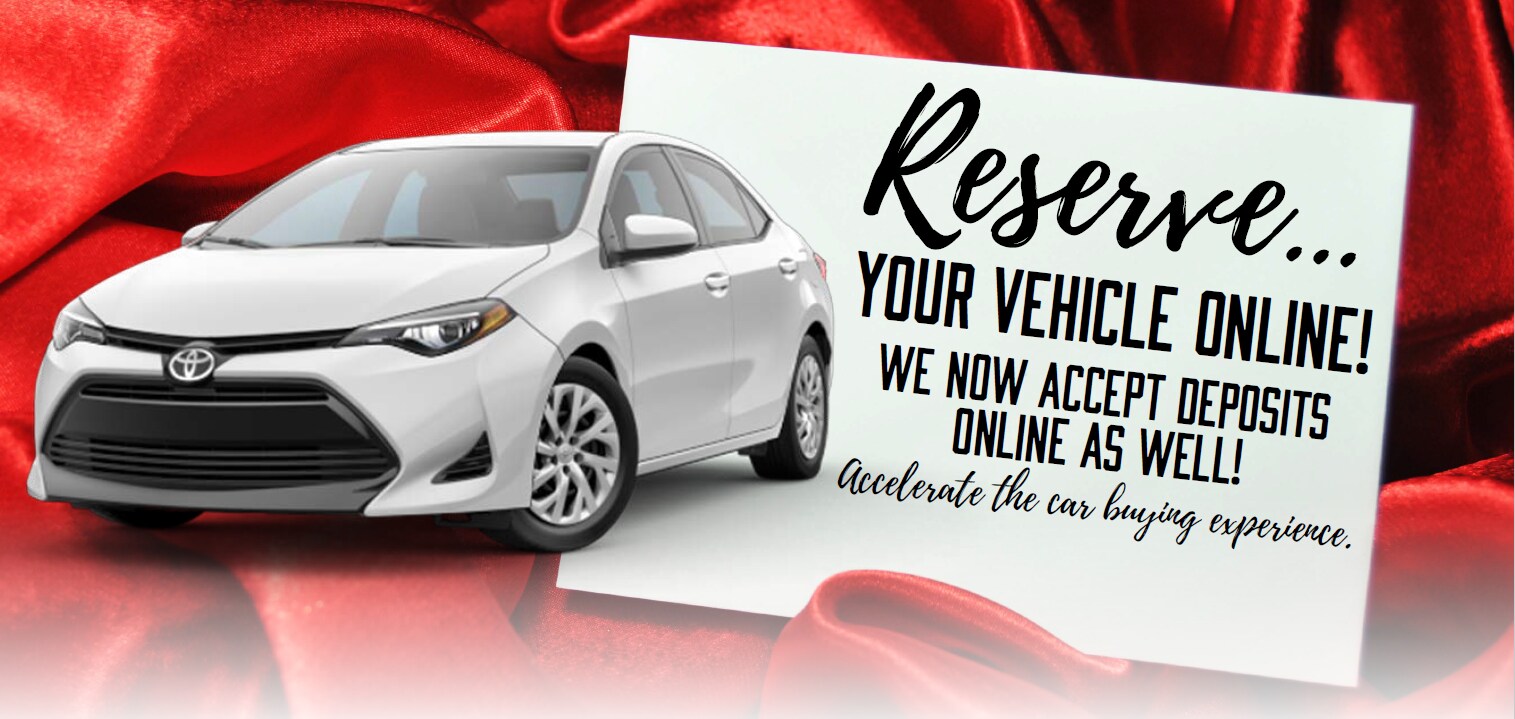 If you've found the perfect vehicle and want to make sure no one else gets their hands on it before you do, use our Reserve It Now feature to make a small deposit.
It's not uncommon for shoppers to arrive at the dealership in hopes of purchasing a car they just saw online, only to find out that the vehicle was purchased shortly before they arrived. Using our secure form, you can reserve the car, truck or SUV you desire, and a full refund is available if you decide that the vehicle is not right for you after all.
When you find the perfect combination of price, features, paint color and looks that you want in a vehicle, it's a good idea to jump on it before it's gone. This is even truer if you know exactly what you want and perhaps have already driven the same model in a different color or trim. It's tough to see what you want swooped out from under you by another shopper who got to the dealership sooner, but now there's a solution.
By putting a deposit on a car through Reserve It Now, you can avoid this exact dilemma. All major credit cards are accepted or you can use a PayPal-linked account. The deposit will be applied toward your vehicle purchase, and again, it's fully refundable if your circumstances change.
We're proud to provide tools that save you time at the car dealership and streamline the process of purchasing a vehicle. If you have inquiries regarding Reserve It Now, please contact our team!