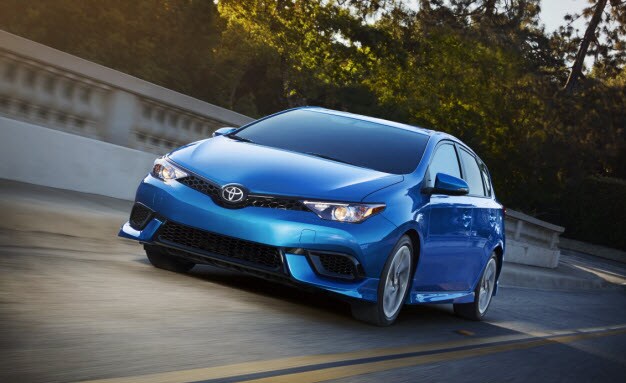 Whoever said hatchback models are a thing of the past has yet to get behind the wheel of the new 2017 Toyota Corolla iM. Adventurous, sporty and stylish, the previous Scion-branded model has joined Toyota's lineup this year and it is bringing a whole lot of fun to the Corolla roster.
The exterior of the Corolla iM is what makes it stand out in a crowd. Its darting glance, low hexagonal grille, athletic build, swooping lines and LED lights give it a unique appeal that is sure to sit well with existing Corolla fans. The interior of the iM is just as attractive, offering front sport seats, a sporty instrument panel, simple controls, and high-end materials. A six-speaker sound system, backup camera, dual-zone automatic climate control and Bluetooth connectivity are also featured inside the cabin.
Responsive and fun to drive, the iM comes with a 1.8L four-cylinder, delivering 137 horsepower. The powerplant is supported by a six-speed manual, but an optional automatic CVT is also available. Each transmission features Hill Start Assist, so you never have to worry about rollback on steep hills. Both the automatic and manual also deliver great fuel economy numbers, making the iM a great choice for buyers in the market for a fuel-efficient car. The manual model produce an EPA-estimated 27 city/35 highway/30 combined, while the automatic delivers 28 city/36 highway/31 combined.
You can find the 2017 Toyota Corolla iM at North Park Toyota later this year.